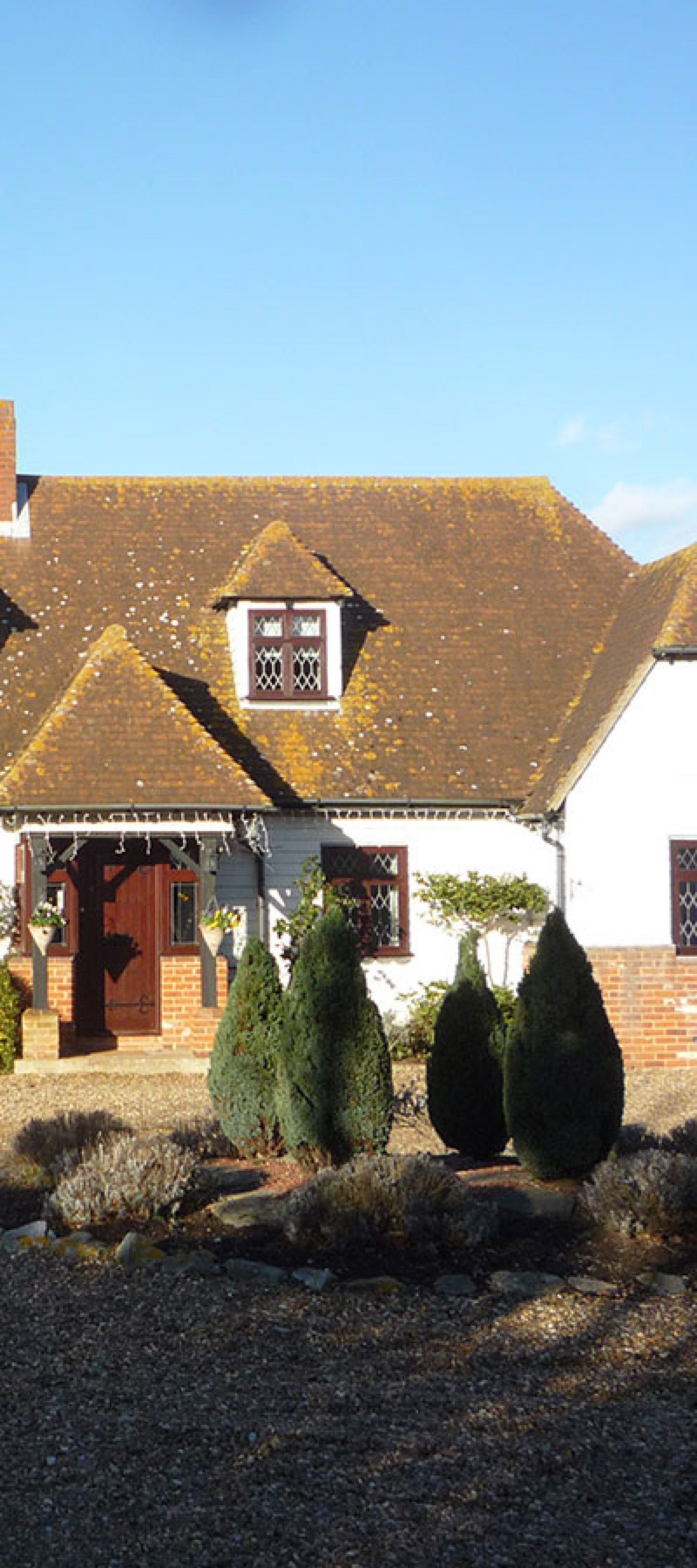 INFORMATION AND FREQUENTLY ASKED QUESTIONS
1. WHAT DOES THE HEAL FOR LIFE FOUNDATION UK DO?
Heal For Life operates an innovative, affordable, facilitated self help programme, to help adults recover from their childhood experiences of trauma or abuse.
Heal For Life is run by survivors for survivors and we believe that we all have the capacity to heal.
The five day programmes are held in a peaceful and safe environment near Bradwell-on-Sea in Essex.
2. WHO CAN BENEFIT FROM A HEALING WEEK?
Over 90% of guests surveyed reported our programme as being life-changing or very positive. We have seen many people from all walks of life learn how to heal themselves from childhood trauma and become empowered. The Healing Week programme is designed to be an important, but not the only, step on your healing journey, and we encourage you to use what you learn with us to continue healing when you return home.
We do not normally accept registrations from anyone under the age of 25.
For your safety, we recommend you postpone attending a Healing Week, and access medical or psychological care, if you are experiencing any of the following:
Debilitating side-effects of medication.




Extreme life crises or stressful events, such as homelessness, or very recent separation from a partner.




Alcohol or drug dependency or severe withdrawal symptoms.




Acute mental health issues or psychological problems which mean that you are unable to function within a group or take care of yourself.



3. WHAT CAN I EXPECT FROM THE HEALING WEEK?
The purpose of the Healing Week programme is to provide a safe environment to help you get in touch with, and heal, your inner child, which is the part of you that suffered from trauma as a child. Our main focus is to provide you with the means to help you heal from your childhood trauma.
Our highly successful programme has developed from combining the latest scientific research on the effects of trauma on the brain with knowledge gathered from many survivors over time. We will share with you what we know and support you to 'heal yourself.' Please know that you do not need to have prior knowledge about healing from trauma in order to benefit from our programme, as we believe that all survivors intuitively know what they need to do to heal themselves. You will be encouraged to trust in your own wisdom and do what is right for you.
Many survivors experience a sense of freedom and empowerment when they discover that they can heal. Hopefully, you will come to a deeper understanding, appreciation and love of yourself and feel validated and acknowledged. This may be a new experience for you. Participating in a loving community will also help build self-esteem, self-respect and a renewed feeling of self-worth. We've discovered the programme works best when you are doing it for you, and no one else. How much you achieve from the Healing Week will usually depend on how much you are willing to enter into it.
4. HOW LONG WILL MY STAY BE?
Our Healing Week programme runs from 5.30 pm Sunday until 1.30 pm Friday. Please arrive between 4.30 and 5.30 pm on Sunday to settle in and be ready for the 5.30 pm start. If you have a last-minute emergency, please phone the facilitator as the programme cannot start without you. After the programme ends at 1.30pm on Friday you will need to travel home, or find overnight accommodation in the local area. No accommodation is available at the venue before the healing week starts or after it has finished
5. WHO WILL I BE SHARING THE WEEK WITH?
Each week we welcome a maximum of 8 guests, from across the country. You will be supported by a trained facilitator and 3 other trained team members. Usually the weeks are run with both men and women.
6. WHO WILL BE RUNNING THE WEEK?
The facilitator of the week is a survivor who has qualifications and experience with our healing model and a strong commitment to their own healing journey. The facilitator's key role is to provide overall leadership and responsibility for the group. The facilitator works with the other team members to listen to, encourage and support you in your healing.
All the team members have attended at least one healing week and have completed a comprehensive training programme.
7. HOW MUCH TIME WILL I SPEND WITH OTHER PEOPLE?
Heal For Life Foundation offers you the opportunity to live in a loving community, and to build friendships with other survivors. Living in community means sharing; preparing, eating and clearing away main meals together; working together each day for about an hour; and supporting each other to create a safe place for all members of the programme. How much time you choose to spend with other guests is up to you; however, please know that the focus of the week is not to 'swap stories' but to spend time focusing on yourself, feeling your feelings and healing in your own way. Your private journey will be totally unique.
8. WHAT HAPPENS EACH DAY?
After you arrive on the Sunday, you will meet the other guests, the facilitator and the team members and be shown around so you become familiar with the premises. Everyone will share dinner together, get to know each other, discuss what to expect from the healing week and review the safety agreements. From Monday we will follow the daily timetable below:
9.00 a.m. Reflections - a time for personal reflection and exploring our needs for the day.




9.30 a.m. Labour of Love - time to give back to the community through work. You will be encouraged to do what fits your feelings, not what you think you should do!




11.00 am. Inner Child Workshop - a chance to connect with your inner child and your emotions.




1.30 p.m. Lunch - prepared by two or three guests and a team member during Labour of Love.




2.00 p.m. Free Time for personal reflection




3.00 p.m. Workshop in the afternoon on Monday and Tuesday.




5.30 p.m. Sharing - a time to practice acknowledging your feelings within the group, in a safe environment.




6.30 pm 'One on One' time - with a member of the team to review the day.




7.30 p.m. Dinner - prepared by two or three guests and a team member during the afternoon.




8.30 p.m. (approx.) Evening Reflections



There may be minor modifications to the timetable day by day
9. HOW MUCH WILL THE HEALING WEEK COST?
The £500 fee covers 5 nights' accommodation, food and all workshops during the programme. You may select one of the following three options:
Option 1. Full upfront payment:

£500 to be paid in advance, including the £100 deposit
Option 2. Deposit plus instalment payments:

A deposit of £100 plus instalment payments to the total of £500. Full payment must be received four weeks before the programme starts. A payment schedule needs to be agreed with the Office.

Option 3. Subsidised place.

On each week we have a limited number of sponsored places available but we do require you to pay the deposit of £100 yourself. Up to £400 can be made available from our Bursary Fund, however, as we have a limited number of sponsored places, we ask you to contribute as much as you are able to afford.
Turning our lives around often results in us becoming more financially stable. Our sincere hope is that if you take the opportunity to attend Heal For Life Foundation at minimal cost to yourself, you will commit to helping another survivor to attend a healing week by making a further payment when you are able.
10. HOW DO I REGISTER?
To register your interest in attending please go to 2022 DATES - Decide which week you want to come, the dates are at the top of the Registration Form. Print off and complete the Registration Form and mail it to the Heal For Life Foundation with your £100 deposit. You can make the payment 'on line', please contact the office for our bank details.
An 'on-line' Registration Form is also available - go to 2022 DATES
Please wait to receive a confirmation letter before arranging leave/time off work and before making any travel arrangements.
Joining instructions will be sent to you approximately six weeks before the programme, with details of what you need to bring with you. Included will be a map and details of how to get to the venue, as well as the arrangements we can make to collect you from the nearest train station at Southminster.
Go to CONTACT for full contact details.